Conservation & Building Refurbishment Specialists
Established in 2008 by Stephen Redmond we provide a holistic approach to building refurbishment and conservation.
Located in Dublin, Ireland and London, UK, we operate as main contractor and specialist conservation contractor on projects through-out Europe.
Our Management Team have extensive experience in the management and delivery of building refurbishments and the conservation of listed buildings and protected structures.
And our specialist operatives are professionally trained in traditional and modern techniques, restoring buildings to their original glory.
For examples of our completed projects, please visit our projects portfolio.
Management
Stephen Redmond, Managing Director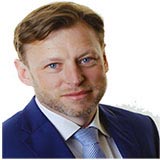 Stephen Redmond, B.A, B.A.I, H-Dip Proj. Man, M.I.E.I
Email stephen@rbr.ie
As Managing Director, Stephen guides decision and policy making, setting the tone for the company's values, ethics and culture.
As a qualified civil and structural engineer, Stephen holds a Post Graduate Degree in Project Management and a Diploma in Historic Building Conservation & Repair.
He is passionate about giving new life to historic buildings and protected structures.
Prior to forming RBR, Stephen was Associate Director with BAM Contractors, an international main heritage contractor.
Since 2008, he has led the organic growth of RBR from start-up to an annual turnover of up to €10 million in Ireland and the UK.
Eddie Walsh, Construction & Technical Director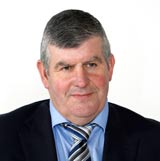 As Construction & Technical Director, Eddie has overall responsibility for the successful planning, execution, monitoring of quality, and closure of assigned projects.
With extensive experience in building refurbishment and the conservation and repair of historic buildings, Eddie is competent in advising clients and design teams on the required façade conservation techniques including cleaning, stone repair and replacement, repointing, lead replacement and window restoration.
Eddie's experience on various sized projects, from medium to multi-million, has given him the ability to meet tight time-scales, keep within strict budgets and create a positive client environment throughout the contract.
Ellie Redmond, Business Development Director
Ellie has extensive marketing and management experience, working in the UK and Europe.
She is responsible for the development and implementation of the business development strategy of RBR.
Working closely with the Board of Directors and management team, Ellie ensures that the business development strategy and the customers' service expectations are being fulfilled.